September 10, 2020
When and How to Introduce Children to a New Partner After Divorce
By Alex Clarke and Josh Hoch
For divorcing couples who are also parents, the question of when and how to introduce a new friend or partner will likely come up during or after divorce. Figuring out what is best for your family after divorce can be challenging. In this blog post, we share nine videos that may help you and your co-parent decide when and how to introduce a new boyfriend or girlfriend to your child.
---
Introducing Your Kids to a New Boyfriend? | Oprah's Lifeclass | Oprah Winfrey Network – Watch as actress Kym Whitley and life coach Iyanla Vanzant reveal how to know when you're ready to integrate your love life with your home life:
---
Dating Advice For Single Moms | How To Introduce Your New Boyfriend To The Kids
---
Why do parents need to be mindful when introducing children to a new partner?Understanding Children's Fear of Replacement – Assisting Children Through Transition
---
Could Mediation Help Your Family? Schedule a Free Call or Consultation with a Family Mediator.
---
My child's mother has a new boyfriend. How should I act? Does the age of my child make a difference? Gain tips from this video:
---
The video below addresses:
1. Are you ready to begin dating?
2. Are your children ready for you to begin dating?
3. Are you ready to introduce your children to a new partner?
---
When Should You Introduce Your Child/Children To Your New Gf/Bf:
---
A licensed professional counselor and mediator share tips about How to Introduce Minor Children to a New Boyfriend or Girlfriend:
---
Psychiatrist Dr. Domenick Sportelli shares his tips on when and how to introduce a child to a new partner or love interest:
---
What happens to a family after divorce and remarriage? SoulPancake brings together a blended family and gives them an opportunity to express how they feel about each other:
---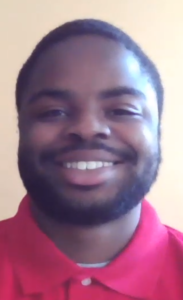 The videos above were selected by Alex Clarke.
Mr. Clarke is an intern with MWI while studying criminal justice at Johnson & Wales in Rhode Island.
He is in the process of becoming a mediator and hopes to help families in crisis resolve disputes through mediation and negotiation.
To learn more about internships at MWI, click here.
To learn more about how mediation can help during or after divorce, contact Josh Hoch at 617-895-4028 or jhoch@mwi.org.