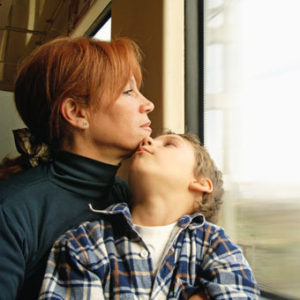 Divorce Parenting Classes in Massachusetts
Do I really have to attend Divorce Parenting Classes in order to get divorced in Massachusetts?
Yes. You do. Divorce parenting classes, or Parent Education Programs, are a requirement by the Massachusetts Probate and Family Court Department for all parents with minor children. Divorce mediators get this question from concerned parents pretty often. And you know, it is not as bad as it reads.
The program informs divorcing parents about what they can do to prioritize their children and avoid unnecessary negative impacts from the divorce—now and into the future. The Court has an overriding interest in what is "in the best interest of the child" and believes that it is helpful for parents "to be educated about children's emotional needs and the effects of divorce on child behavior and development." Divorcing parents need to provide the court with a "yellow certificate of attendance" showing that they attended an approved program as part of their divorce filing. Many parents—before they understand the intent of these programs—can be defensive and assume that this requirement implies that the court or judge thinks they are inadequate parents. This is not the intention.
Click for Dates and Times of Upcoming Classes
Seeing other parents going through the same struggles can help normalize a painful situation.
Many divorce mediators in Massachusetts encourage divorcing parents to attend these programs with an open mind, even if they are skeptical. The program provides information on effective co-parenting during and after divorce. Co-parenting can be challenging in an intact, loving marriage. It can become even more challenging in the heat of a divorce, and also in the years that follow. Ironically, you may be co-parenting with your soon-to-be-ex-spouse for a much longer period of time than the two of you were actually co-parenting while married. Divorcing parents often find it helpful to learn about the ways they can help their children cope with the stress and loss from divorce.
Schedule a Free Consultation with a Divorce Mediator
Parents are encouraged to enroll sooner rather than later as it could help reduce the conflict to which children are exposed. Reducing the intensity of the conflict that children experience is something researchers on child development agree as vitally important. True, you and your spouse may still fight about certain issues, but it is very helpful to minimize your child's exposure. Children should never be "go betweens", "messengers" or "confidantes" in the conflicts between their parents.
So what does one of these required divorce parenting classes  look like?
The program is a five hour educational seminar that takes place over two 2.5 hour sessions and the cost is $80 per person. You must attend both sessions and to receive your certificate. Parents of the same child(ren) cannot attend the same class at the same time. No childcare is provided and participants cannot bring their children. You must attend a program approved by the Probate and Family Court Department, so that you can receive the Certificate of Attendance required as part of your divorce filing.
Around 70 different locations offer the program. Click here for a program in Boston or click here for a completed list prepared by the Probate and Family Court Department. The list shows the programs by county so you can locate the classes most convenient to you. Be sure to register ahead of time since some programs fill up quickly.
So, while you don't have a choice about attending the divorce parenting classes, you do have a choice about how you approach it. With an open mind, you may find that the classes provide some useful information about the impact of separation or divorce on children and about strategies to help you, your co-parent, and your children adjust to a new way of being a family—during and after the divorce.
For help finding an approved Parent Education Program or for information about divorce mediation in Massachusetts, contact Josh Hoch at 617-895-4028 or jhoch@mwi.org.