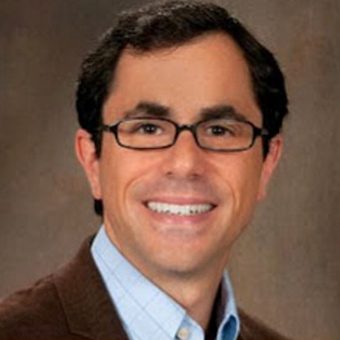 Ben Stich
Mediating Divorce & Family Cases via Zoom
617-895-4028 | divorce@mwi.org
---
Dispute Resolution Experience
Ben Stich is a family and divorce mediator with MWI. He mediates conflicts of all kinds, specializing in family disputes. He mediates divorce, co-parenting conflict, and marital issues. Ben also mediates all types of family disputes such as conflict between parents and their adult children; adult siblings; and parents and their teenage children. Ben also helps families improve their co-parenting as an instructor for the state's only High Conflict Parent Education program at William James College.
In addition to mediating, Ben is certified in the Think:Kids Collaborate Problem Solving© model and works with Think:Kids at MGH's Department of Psychiatry to help families, educators, and clinicians work effectively with children and teens who exhibit challenging behaviors .
Ben is a licensed independent clinical social worker and an active member of the Massachusetts Council on Family Mediation and the Massachusetts' chapter of the Association of Family and Conciliation Courts.
---
Focus Areas
Divorce for short-term and long-term marriages
Co-Parenting plans
Custody disputes
Parent-Teen Conflict
Marriage Problems
Interim separation agreements
Asset and liability division
Property division
High conflict divorce matters
Elder and estate disputes
---
Honors, Memberships, and Professional Activities
Member, Massachusetts Council for Family Mediation (MCFM)
Licensed Independent Social Worker (LICSW)
School Adjustment Counselor License
Member, National Association of Social Workers
Collaborative Problem Solving Certification from Mass General's Department of Psychiatry's Think:Kids program
Member, AFCC
---
Lectures and ADR Trainings Conducted & Publications

"Better Parent" Parent Education Program, June 2016 – August 2021
Parenting Apart Instructor for the Divorce Center, 2014 – 2016
Communication and Conflict Blogger, 2013 – present
Communication Workshop for the Parent/Professional Advocacy League, 2014
High Conflict Divorce Mediation Training, 2013
Collaborative Problem Solving for:
– Canton School District, Central Cabinet, 2011-2012
– MENTOR Network – Therapeutic Foster Care Program, 2011
– Massachusetts School Counselors Association – Guidance Administrators Forum, 2011
More Than Words, Workplace Communication Workshop, 2010
Germaine Lawrence, Family Communication Workshop, Co-Facilitator, (2001 – 2005)
Residential Treatment for Adolescent Girls for:
– National Child Welfare League of America Conference (2005)
– MASOC Annual Conference (2005-2009)
– Tenth National Workshop on Adult and Juvenile Female Offenders (2003)
---
Background and Education
M.Ed in Organizational Development, Endicott College
MSW, Boston College, 2001
BA, Trinity College, 1996