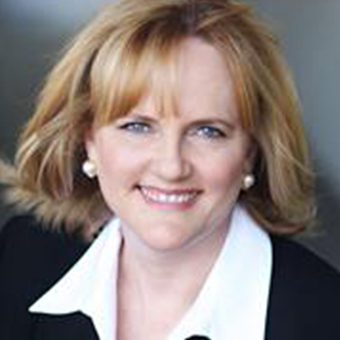 Denise Madigan
Mediating Auto & Retail Franchise Matters with MWI
Phone: 617-895-4029 | Email: dmadigan@mwi.org
Click here for availability, rates, and more information | Print, PDF and email this bio
---
Dispute Resolution Experience
Denise Madigan has been a full-time mediator for almost thirty years, concentrating on cases in – or about to be in – litigation. Before becoming an attorney, she served as the Associate Director for the Harvard-MIT Public Disputes Program based at Harvard Law School. There she mediated multi-party public policy disputes involving state and local government officials, business groups, and citizen advocacy groups. During her career, Denise has mediated cases involving both the public and private sectors and covering a broad range of subjects, including employment; unfair competition; intellectual property; commercial contracts & licensing; franchiser/franchisee; manufacturer/dealer/distributor; construction defect; personal injury; securities; and product liability disputes. After graduating from law school, she worked at a prominent Washington, DC law firm, later joining the ADR firm, Endispute, Inc. She has been an Adjunct Professor at Pepperdine Caruso School of Law's Straus Institute for Dispute Resolution for over twenty-five years. For over twenty years, Denise has designed and taught courses in negotiation, mediation and ADR for law firms, Fortune 500 companies, insurance companies, trade associations, government entities, and courts nationwide. She has also taught mediation at City University of Hong Kong School of Law, California Judicial Education and Research (CJER), and at Hong Kong University. She has been admitted to the California (active), New York, Massachusetts, and Washington, DC bars and has clerked at major commercial law firms overseas in Sydney and Tokyo as well.
---
Focus Areas
Over the past 20 years, Denise has mediated a wide range of cases. The following is just a sampling:
Bankruptcy of a major national retailer, involving hundreds of millions of dollars.
Commercial contract disputes involving the provision of computer hardware and software systems.
A $200 million settlement between a large transportation agency and its primary contractor, related to liability surrounding one of the most serious train accidents in California history. Settlement approved by the federal court.
25 wrongful death and personal injury cases arising out of a single, massive accident, totaling in excess of $25 million.
The reorganization of operations and assets (worth over one billion dollars) among thirty utility cooperatives.
Shareholder/directors' suit involving medical computer technology that was among the most sophisticated in its market.
Patent infringement dispute involving high-tech and major entertainment companies.
Multi-party trade dress, false advertising dispute involving millions of dollars in disputed revenues/damages.
Complex family business disputes involving enterprises worth over tens of millions of dollars.
Superfund (CERCLA) allocation dispute involving over thirty municipal and industry PRP's.
Will contest involving complex family and business issues in an estate worth tens of millions of dollars.
A wide range of injury cases under the Federal Employers' Labor Act (FELA).
Insurance coverage disputes under a variety of policies, and under the Employee Retirement Income Security Act (ERISA).
The U.S. Federal Deposit Insurance Corporation and the U.S. Resolution Trust Corporation (USFDIC/RTC) suits against Boards of Directors related to failed savings and loan entities.
Reimbursement disputes between insurance companies and major healthcare providers.
Employment disputes, both pre-litigation and in litigation, and both union and non-union settings.
---
Honors, Memberships, and Professional Activities
Distinguished Fellow, International Academy of Mediators
Mediation Committee, Center for Public Resources
Best Lawyers in America
SuperLawyers "Top 50 Women Lawyers" (Southern California)
SuperLawwyers "Lawyer of the Year in Mediation"
Hollywood Reporter "Power Mediator"
Board of Governors for the International Academy of Mediators.
---
Lectures and ADR Trainings Conducted

Denise Madigan is part of the Visiting Faculty at Shantou University in Shantou, China, where she has been teaching mediation the past three years. Prior to that, Denise spent several years teaching mediation at City University of Hong Kong School of Law and later at Hong Kong University School of Law. Denise is currently an Adjunct Professor of Law at Pepperdine Law School, where she is affiliated with the Straus Institute for Dispute Resolution. She teaches semester courses in Mediation and ADR, as well as in-service training programs for sitting and former judges and practicing attorneys from across the United States and around the globe. Over the years, Denise has been called upon by corporations, government agencies, law firms and other organizations to assist them in designing and delivering special seminars, training programs and training materials in negotiation, arbitration, and mediation including, Program on Negotiation at Harvard Law School and a variety of Fortune 500 companies and Am Law 100 law firms. Denise also has substantial experience teaching professionals from all over the world, including judges, attorneys, and government officials from Africa, Asia, Australia, Europe, and the Americas. This includes teaching economics to Mason Fellows (a special program for government officials from emerging nations) at Harvard's Kennedy School of Government in the early 1980's.
---
Background and Education
J.D. – Harvard Law School, cum laude; Editor, Harvard Law Review;
M.P.P. – Kennedy School of Government, Harvard University;
B.A. – Northwestern University, Phi Beta Kappa, Best Thesis in Economics.