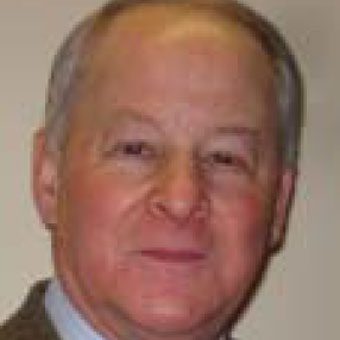 Howard Gorney
Mediator and Arbitrator
617-895-4028 | Case Manager: Josh Hoch
Click here for availability, rates, and more information | Print, PDF and email this bio
---
Dispute Resolution Experience
Howard Gorney combines over forty years as a commercial attorney with his mediation and arbitration skills to assist parties in reaching resolution of land use, consumer automotive, real estate, franchise, and construction disputes. He has mediated over 150 commercial matters since becoming a mediator in 2006. In addition, Mr. Gorney's mediation and arbitration experience ranges from resolution of complex business issues to matters involving construction, general real estate disputes, franchise and bankruptcy in amounts extending into multi-millions of dollars. He has served on the MWI mediation and arbitration panels for the resolution of franchise contract disputes, including several for General Motors LLC and BMW of North America. Mr. Gorney has arbitrated over 40 construction cases for the Commonwealth of Massachusetts and presently serves as an arbitrator for FINRA, the regulatory arm of the financial services industry pertaining to allegations of broker misconduct. Drawing upon his vast experience as a commercial and bankruptcy attorney, he also mediates cases involving complex Chapter 11 cases in both the New York and Delaware bankruptcy courts, as well as the recently-formed mediation program in the Massachusetts bankruptcy court, which Mr. Gorney helped to formulate. A lecturer and author of many articles on bankruptcy, commercial law and franchising, Mr. Gorney received a Bachelor's Degree from the U. of Vermont, a Master's Degree from U. of Pennsylvania and a J.D. from Suffolk U. Law School, MA. He is admitted to the Bar in Massachusetts; U.S. District Court (District of MA); United States Court of Appeals, First Circuit, and The United States Supreme Court.
---
Focus Areas
Mediator, General Motors Dealer/Factory Disputes involving, among other issues SFE, bonus disputes, sale for resale and franchise termination.
Arbitrator, Consumer Automotive
Arbitrator, Construction Disputes, Commonwealth of Massachusetts, Office of Consumer Affairs and Business Regulation. Disputes include allegations of faulty construction, change orders and overcharges.
Arbitrator, FINRA (formerly known as NASD), disputes include allegations of broker misconduct, churning of accounts and unauthorized investment.
---
Honors, Memberships, and Professional Activities
Law Firm of Nixon Peabody LLP, Boston, MA 1988‐2006
Partner 1988‐2004
Senior Counsel 2003‐2006
Chairman of Commercial Law Dept. 1996‐1998
Chairman and Member of Executive Committee 1992‐1999
Executive Director, Home Builders Assoc. of Greater Lowell, Lowell, MA 1974‐1976
---
Background and Education
Member, Mediation Panels: U. S. Bankruptcy Court, Southern District of NY,
Panel Arbitrator, Mass. Office of Consumer Affairs and Business Regulation
Suffolk University, Boston, MA, Juris Doctor 1974
University of Pennsylvania, Philadelphia, PA, Master of Arts 1965
University of Vermont, Burlington, VT, Bachelor of Arts 1964