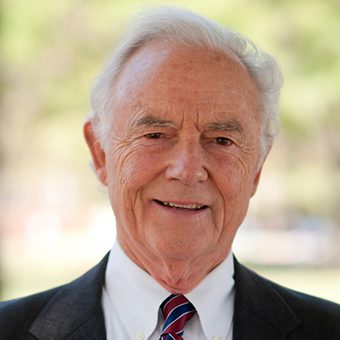 John Wofford
Mediating & Arbitrating Franchise, Land Use, Real Estate, and Construction Cases
617-895-4028 | Case Manager: Josh Hoch
Click here for availability, rates, and more information | Print, PDF and email this bio
---
Dispute Resolution Experience
Jack Wofford, a long-time member of MWI's mediation and arbitration panels, has broad experience in arbitration, mediation, facilitation, consensus-building and other forms of dispute resolution in a wide range of areas, including commercial, employment, environment, family-owned and other closely held business, insurance, organizations, personal injury, public policy, and complex development, real estate, construction and transportation projects. In 1999, President Clinton appointed Jack to a seat on the Federal Service Impasses Panel, which resolves disputes in negotiations between the Federal Government and its unionized employees.
His experience as a mediator in construction and real estate matters includes disputes among landlords and tenants, co-tenants, owners, developers, lenders, partners, contractors, architects and engineers, subcontractors, condominium associations, government agencies and insurance carriers, including professional, title and liability insurers and bonding companies. Issues have included renovations and new construction, from single-family homes (condominiums and detached) to subdivisions, shopping centers, multi-family, office, university and major public infrastructure construction projects.
A lawyer, Jack has done solely neutral work since 1987. In the 1970's, Jack served in both state and federal government in transportation positions, including director of long-range transportation planning for the Boston area, Associate Commissioner of the Massachusetts Department of Public works, and Deputy General Counsel of the US Department of Transportation. As an attorney in the real estate area (until 1986), Jack represented a variety of perspectives, including developers, builders, owners, partners, landlords, tenants, architects, lenders, and public funding sources. He has drafted and negotiated the full range of documents, including development agreements, loan documents, leases, ground leases, eminent domain findings, construction and management contracts. Projects included: renovation of Commonwealth Pier into Boston's World Trade Center (for Massachusetts Port Authority); redevelopment of the East Cambridge riverfront (for City of Cambridge); development of research and office space on 24-acre site (for MIT); affordable housing project at Copley Square, Boston (for neighborhood corporation); redevelopment of historic mill in Vermont into market rate residential and commercial space (for private developer).
---
Focus Areas
Sample projects handled by Jack as mediator and arbitrator of disputes in the construction and real estate area include:
Disputes between owners and contractors over renovations (residential, commercial)
Lease between national drug chain and major shopping center owner
Disputes between general contractor and major subs – in construction of residential subdivision and in construction of New York Subway system
Construction of student center for public university
Dispute among insurers over contamination of Woburn/WR Grace Superfund site
Liability of surveyor's professional liability insurance company for damages from errors in layout of major planned residential subdivision
Special Master of dispute between contractor and two Massachusetts towns over construction of waste-water treatment facility
Allocation of financial responsibility for clean-up of Superfund site from industrial contamination of town water supply involving municipality and four alleged polluters
Facilitation of advisory committee overseeing clean-up of Massachusetts Military Reservation Superfund site from multiple contaminated plumes affecting four towns
Mediation of disputes over highway plans in CT, NH, NJ, MA
Facilitation of 42-person advisory committee charged with recommending improvements in proposed bridge over Charles River as part of Boston's Big Dig project, leading to widely-praised Zakim-Bunker Hill Bridge
---
Honors, Memberships, and Professional Activities
Member of the Bars of Massachusetts, New York, and District of Columbia (DC inactive)
Former Member, Federal Service Impasses Panel (1999-2002 – Presidential appointment)
Member, Association of Conflict Resolution (International and New England)
Author of numerous articles on conflict management and consensus building
Recipient of "Spirit of Mediation" award from community mediation program for his 16 years service on its board of directors and his 40 years of consensus-building (2010)
Recipient of "History Makers Award: Innovations in Historic City-Building" for civic participation in resolution of major transportation controversies (2004)
Roster of Facilitators of the US Institute for Environmental Conflict Resolution
Former Co-Chair, Boston Bar Association Committee on Alternative Dispute Resolution, Section of Labor & Employment Law (1997-99)
---
Lectures and ADR Trainings Conducted
Jack has conducted trainings in conflict management, consensus building, mediation and negotiation for the Dispute Resolution Section of the American Bar Association, US Department of Justice, Massachusetts Office of Dispute Resolution, New England chapter of the Association for Conflict Resolution, Boston and Massachusetts Bar Associations, Family Firm Institute, and a number of corporations, universities and groups.
---
Background and Education
LLB, Harvard Law School (1962)
BA, MA, Oxford University (1959) (Rhodes Scholar)
BA cum laude, Harvard College (1957)
Former Member, Federal Service Impasses Panel (Presidential appointment) (1999-2002)
Senior Consultant and Mediator, Endispute, Inc., Boston, MA (1987-93), conducting wide range of mediations and consulting to corporations and government agencies on cost-effective legal management
Real Estate Department, Csaplar & Bok, Boston, MA (associate 1979-81; partner 81-86)
Deputy General Counsel, US Department of Transportation, Washington, DC (1977-79)
Director, Central Transportation Planning Staff, Boston, MA (1974-77)
Associate Commissioner, Massachusetts Department of Public Works (1972-74)
Director, Boston Transportation Planning Review (1971-73)
Associate Director and Fellow, Institute of Politics, Harvard Kennedy School (1966-69)
Project Director and Research Associate, Harvard Law School (1966-70)
Staff Assistant, Community Action Program, US Office of Economic Opportunity (1964-66)
Law Clerk, US District Judge for the District of Columbia, Washington, DC (1962-64)