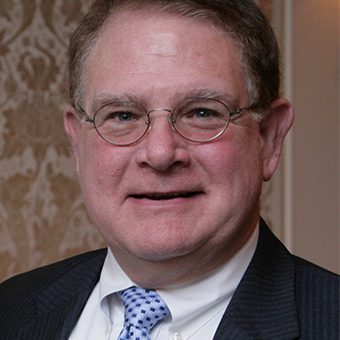 Joseph Vrabel
Arbitrating & Mediating Land Use and Construction Cases
617-895-4028 | Case Manager: Josh Hoch
Click here for availability, rates, and more information | Print, PDF and email this bio
---
Dispute Resolution Experience
Joseph Vrabel joined MWI's Real Estate and Construction Mediation & Arbitration Panel in 2014. His mediation and arbitration experience includes land use, business, real property, municipal and commercial disputes.  Mr. Vrabel currently serves as General Counsel to BlaisCo, LLC. He is also a Trustee of Massachusetts Continuing Legal Education Inc. (MCLE), where he served as its recent President, as well as the President of its Board of Overseers.
Mr. Vrabel is the author of numerous publications and a requested speaker before a variety of legal and non-legal groups. Additionally, Mr. Vrabel is a frequent speaker on Business Law, Commercial Finance, Land Use Planning, Development and Zoning, and Municipal Law topics. Mr. Vrabel currently teaches Public Law at the University of North Carolina, Chapel Hill, in the School of Government Master of Public Administration Program. As an adjunct faculty member, Mr. Vrabel also teaches the business law course at Babson College and has also taught the Business Law course in the Babson College MBA program.
---
Focus Areas
Land Use, Development and Zoning.
Commercial finance and commercial real estate, corporate governance, the formation of business entities and general corporate law.
Extensive experience in all varieties of commercial bank loans, bonds financings, health care financings, private placements, workout situations, mergers and acquisitions, joint ventures, and all types of business transactions.
Other areas of practice include general corporate representation, particularly situations including investment strategies, and business planning.
---
Honors, Memberships, and Professional Activities
Member, American Arbitration Association Panel of Arbitrators
Member, American Arbitration Panel of Mediators
Past President, Massachusetts Bar Association, 2002 – 2003
Trustee and Life Member, Massachusetts Bar Foundation, 2009 – 2012
Secretary, Massachusetts Continuing Legal Education, Inc.
Member, American Bar Association Standing Committee on Legal Education
Past President, Massachusetts City Solicitors and Town Counsel Association, 1989 – 1990
Board of Directors, Dispute Resolution Committee, Co-Chair, Massachusetts Conveyancers Association
---
Lectures and Publications
Municipal Law Manual" for MCLE: 2000 – 2002
Author, monthly "Legal Affairs" column for American Planning Association
Newsletter, Massachusetts and Rhode Island chapters; 1996 – 2006
Editor, Crocker's Notes on Common Forms: Chapter on Foreclosure
Author, "Regulatory Takings: The case of Daddario v. Cape Cod Commission", New
England Real Estate Journal; October 1997
Author, "Zoning Freezes: Heritage Park v. Town of Southbridge", Massachusetts
Conveyancers Association Publication, The Conveyancer; Fall 1997, Vol. 16, No. 4.
"Municipal Law Update" – MCLE; Yearly Programs from 1990 – 2000 – Chairman;
Speaker on Land Use and Zoning Update
"Land Use & Zoning Update" – Annual Meeting of City Solicitors and Town Counsel
Association, Yearly Programs from 1985 – 2000
"Land Use and Zoning Case Law Update" – Annual meeting of Massachusetts
Association of Planning Directors, Yearly Programs from 1990 – 2000
LLP's and LLC's: Practical Advice – MCLE; November 26, 1995 – Chairman
---
Background and Education
B.A., Lake Forest College, 1970
J.D., Boston College Law School, 1973
Mediator Certification, Harvard Law School, 1997
Adjunct Professor of Business Law, Babson College, Graduate – MBA Program, Wellesley, MA, 1987 – Present
Professor, University of North Carolina, School of Government Master of Public Administration Program, Chapel Hill, NC