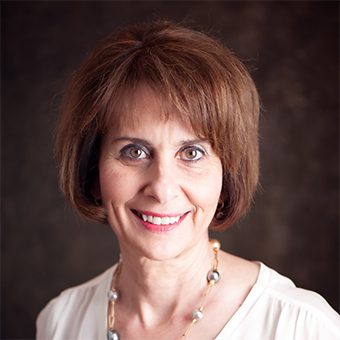 Kim Stamatelos
Mediating Auto & Retail Franchise Matters with MWI
Phone: 617-895-4029 | Email: kstamatelos@mwi.org
Click here for availability, rates, and more information | Print, PDF and email this bio
---
Dispute Resolution Experience
Kimberly Stamatelos has been a practicing mediator since 1986. She was a pioneer in mediation in the mid to late 80's making presentations around the country to businesses, courts and lawyers on topics related to conflict resolution. Kim has taught mediation, negotiation and related topics at the law school level, and in numerous private trainings throughout the country. Through a grant from the State Justice Institute in Alexandria, Virginia, she went around the state of Iowa educating courts and judges in effective settlement techniques and mediation. She conducted two statewide trainings for Iowa Judges in settlement techniques and also led similar judicial workshops in Arizona and California. She mediates cases around the country in all types of areas including civil, business, family, employment and franchise, disability accessibility, and she is a member of the panel of mediators set up through the Department of Justice Americans With Disabilities Act. She also facilitates meetings between groups and organizations.
---
Focus Areas
Alleged breach of franchise agreements or proposed franchise terminations with national franchising companies;
Disputes between national distributor and owners of distributorships throughout the country involving hundreds of thousands of dollars in controversy;
Allegations of violations of Americans With Disabilities Act by persons with disabilities against national companies and with small private businesses;
Meeting facilitation between not-for-profit organizations with similar mission statements resulting in friction pertaining to RFPs , solicitation of funds, public distinction of the groups, and potential collaboration vs. competition for resources;
Family law disputes of all types involving high levels of conflict surrounding parenting, custody, child support, contempt of court allegations.
---
Honors, Memberships, and Professional Activities
Award for Outstanding Contribution to ADR in Arizona, Arizona Dispute Resolution Association
Americans with Disabilities Act Mediation Panel, Department of Justice
Bar Admissions: Iowa, 1982, Texas, 1983 (license in Texas no longer maintained)
Professional Associations and Memberships: American Academy of ADR Attorneys; Association of Conflict Resolution; International Academy of Collaborative Professionals; Women in Mediation; Iowa Association of Mediators; Iowa Bar Association; Polk County Bar Association
Public Service Activities: Polk County Bar Association: Volunteer Lawyers Project, Volunteer Attorney and Mediator; Des Moines Public Schools Success Program: Mentor to At-Risk Students; Drake University Law School: Former Member, Board of Governors
---
Lectures and ADR Trainings Conducted
Drake University Law School: Former Adjunct Professor of Mediation and Negotiation Former Coach, Negotiations Team
Arizona State University Law School, Mediation Clinic: Former Adjunct Professor of Mediation
University of Phoenix: Former Adjunct Professor of Business Law and Business Ethics Judicial Workshops in Iowa, California, Illinois and Arizona (Mediation Training – Sponsored by State Justice Institute)
Numerous seminars on issues related to mediation and conflict resolution
---
Background and Education
Drake University Law School, Des Moines, Iowa, Doctor of Jurisprudence, 1981
Drake University, Des Moines, Iowa, Bachelor of Arts, Sociology, 1978
Numerous continuing education seminars in topics ranging to legal developments, conflict resolution, grief, special needs children, negotiation, managing emotions, high conflict parents, etc.