MWI Mediator Roundtables
MWI Mediator Roundtables bring mediators and other practitioners together to discuss new ideas and strengthen their ADR skills. A variety of Roundtables throughout the year to provide participants with opportunities to hear from top-notch presenters and interact with colleagues. MWI Roundtables are free for all active MWI mediators. For those who are not active MWI mediators, we welcome you to attend up to two free Roundtables per calendar year, and after those two free events, the fee for attendance is $50 per Roundtable.
RSVP is required by registering here. Registration will close 48 hours prior to the start of the event.
---
Location
MWI
10 Liberty Square – 4th Floor
Boston, MA 02109
Note that all MWI Roundtables start with social meeting time for 30 minutes followed by the featured program.
---
Calendar (click a date below for more information)
May 9, 2018 – "Mediating with Counsel and Third Party Representatives"
June 20, 2018 – "Our Parts as Mediators: Exploring the Internal Family Systems Model"
July 26, 2018 – "Insight about Conflict Resolution Processes Abroad"
August 2018 – "MWI Mediator Social Night"
September 26, 2018 – "Right or Wrong? A Roundtable Discussion of Mediator Ethics"
---
May 9, 2018 – "Mediating with Counsel and Third Party Representatives"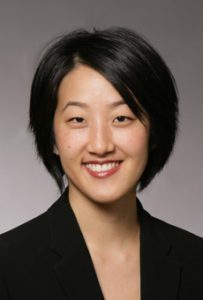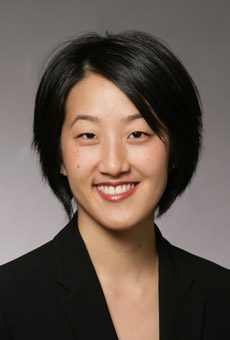 Social Time – 11:30AM – 12:00PM
Presentation – 12:00PM – 2:00PM
Presenter – Audrey Lee, Elizabeth Marcus
Having the right people attend can be half the battle with facilitating a successful mediation session. But what if the mediator isn't completely comfortable with all of the attendees? Better yet, how do we elicit interests from the parties when communication is filtered through the mouths of attorneys? These and a handful of additional uncertainties regarding legal counsel can be intimidating to mediators, but the reality is that attorneys and other party representatives can play effective and valuable roles in the mediation. Audrey Lee and Elizabeth Marcus are attorney mediators, Audrey with the Boston Law Collaborative and Elizabeth with the Equal Employment Opportunity Commission. Join the two for an informative session on how to utilize all individuals at the mediation table, including those attorneys and party representatives you may have had trouble with in the past.
---
June 20, 2018 – "Our Parts as Mediators: Exploring the Internal Family Systems Model"
Social Time – 12:00PM – 12:30PM
Presentation – 12:30PM – 2:00PM
Presenter – Sally Plone
IFS (Internal Family Systems) is a model of psychotherapy that has been catching fire in the therapy world, and is beginning to make significant contributions in the mediation world as well. The IFS model teaches us to become aware that we all have different "parts" that play different roles in our own internal system – some of which are very useful, some protective, and some very vulnerable. However, as the model suggests, we are not merely a combination of our various parts. Pivotal to IFS is the presence of a "core self", which can be understood in many different ways (i.e. "higher self"; "wise self"; "inner mediator"). Much like we are trained to listen for interests during basic mediation training, we also listen for "parts" in IFS-informed mediation. We encourage the parties to "speak for" instead of "speak from" these parts, ultimately supporting the expression of a fuller range of emotions within each party, and, thus creating space for compassion and creativity to enter the mediation process. Sally Plone is an MWI mediator and an IFS therapist. She served as program assistant for Dr. Richard Schwartz (IFS Founder) and David Hoffman (Boston Law Collaborative) as part of their Advanced Internal Family Systems Training for Mediators Program. Join Sally for a brief overview of the IFS model and an examination of how it applies to both the mediation process, as well as to our own parts as mediators.
---
July 26, 2018 – "Insight about Conflict Resolution Processes Abroad"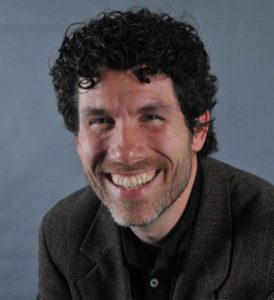 Social Time – 5:00PM – 5:30PM
Presentation – 5:30PM – 7:00PM
Presenter – Darren Kew
Perhaps it comes as no surprise that mediation is practiced worldwide but, even still, it is difficult to imagine what conflict resolution processes being applied overseas might actually look like. Darren Kew, professor at UMass Boston in the Department of Conflict Resolution, Human Security and Global Governance, will discuss the interfaith peacebuilding work of Nigeria's famous "Pastor and Imam" duo and their Interfaith Mediation Centre (IMC), which has been engaged in Muslim-Christian dialogue efforts for the past 20 years, earning several nominations for the Nobel Peace Prize. Darren has spent the last 10 years working with IMC to expand their toolbox of conflict resolution approaches, to develop their evaluation capacity, and to assist in their mediation work. He will present some of the key findings of this work, including its implications for inter-religious and identity conflicts elsewhere. Join Darren at MWI for an interactive discussion followed by a Q&A session about his work overseas, as well as other international negotiation and mediation efforts he has studied and/or come in contact with.
---
August 2018 – "MWI Mediator Social Night"
Time – TBD
Location – TBD
There are only so many ways that our mediators can be thanked before it's time for celebrating those who make the magic happen. For all of our volunteer mediators who contribute to the success of the Court Mediation Program, MWI wants to treat you to some food, drink, and good conversation. Join fellow colleagues and MWI staff for a Mediator Social Night. The event will be held at a location soon to be identified and on a date still in the works. Both will be announced shortly. As a thank you to our volunteers, this event will be free for anyone who is a current MWI panelist. We hope that you decide to join us for a social night of networking and fun. Space is limited, so please do reserve your spot by completing the free web registration form or contact Marcus Stergio at mstergio@mwi.org.
---
September 26, 2018 – "Right or Wrong? A Roundtable Discussion of Mediator Ethics"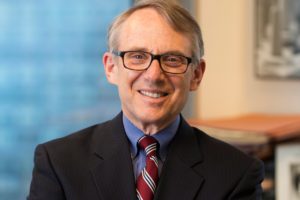 Social Time – 5:30PM – 6:00PM
Presentation – 6:00PM – 7:30PM
Presenter – David Hoffman
Filmmaker Spike Lee's admonition – "Do the right thing!" – should be the mediator's watchword. But how do we know what's the "right thing"? The principles of mediation ethics were part of our training as mediators, but we seldom have opportunities to discuss the application of those principles in our day-to-day work. David Hoffman, the founding member of Boston Law Collaborative, LLC and Lecturer on Law at Harvard Law School, was a member of the committee that drafted the Massachusetts Uniform Rules on Dispute Resolution, including the rules on ethics. Please bring to this Roundtable examples of ethical dilemmas that you have faced in your own mediation work, and we will also hear some of David's stories about ethical challenges.
---
Register
To register for an MWI Mediator Roundtable, please complete the form below, indicating the date and name of the Roundtable you wish to enroll in. Marcus Stergio, Mediator and Manager of Commercial and Corporate Programs, will be in touch within two business days to confirm your registration.
---
For More Information
For more information about MWI's Roundtables, please email Marcus Stergio at mstergio@mwi.org or call 617-895-4029 with questions.