MWI Mediator Roundtables
Roundtables bring mediators and other practitioners together to discuss new ideas, strengthen ADR skills and to provide opportunities to learn from and engage with top-notch presenters from the conflict resolution community. Roundtables are free for all active MWI mediators. For those who are not active MWI mediators, we welcome you to attend up to one free Roundtable per calendar year. Thereafter, those who are not MWI mediators are still welcome to register, but with a $50 fee for attendance.
RSVP is required by registering below. Registration will close 48 hours prior to the start of the event.
---
Location
MWI
10 Liberty Square – 4th Floor
Boston, MA 02109
Note that all MWI Roundtables start with social meeting time for 30 minutes followed by the featured program.
---
Calendar
March 18, 2020 – "Optimal Outcomes: Free Yourself From Conflict at Work, at Home, and in Life"
---
March 18, 2020 – "Optimal Outcomes: Free Yourself From Conflict at Work, at Home, and in Life"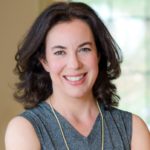 Social Time – 2:00PM – 2:30PM
Presentation – 2:30PM – 4:00PM
Presenter – Jennifer Goldman-Wetzler, Ph.D. – Former MWI Director of Negotiation Training from 2000  – 2002
Where can you turn when your attempts to resolve conflict fail?
Most approaches emphasize collaboration. You are supposed to sit down, calmly talk through your differences, and find a solution.
But what if nothing seems to work, no matter what you do?
When situations resist resolution, the Optimal Outcomes Method teaches us conflict freedom.
This innovative method, based on Dr. Jennifer Goldman-Wetzler's training at the Program on Negotiation at Harvard Law School, two decades as a consultant to Fortune 500 and high-growth CEOs and senior teams, grassroots work with Middle East leaders, US government-funded research on terrorism, and her popular course at Columbia University, Optimal Outcomes reveals groundbreaking practices proven to help people everywhere free themselves from conflict.
With inspiring stories from clients, students, and Dr. Goldman-Wetzler's own life lighting the way, you'll learn to observe complex situations with clarity, access your shadow values (things you really care about but have been unwilling to admit), and take bold, simple, surprising action.
Optimal Outcomes blends mindfulness, Jungian psychology, and practical, step-by-step advice to free anyone from seemingly impossible conflict. Applying the practices, you'll reach your Optimal Outcome—which may be vastly different from what you originally imagined, but more satisfying than you ever dreamed possible.
To learn more or to purchase the book Optimal Outcomes, visit: www.optimaloutcomesbook.com. Bring your copy to be signed. If you would rather purchase the book at MWI, we will have books available for sale and to be signed by the author. If you plan to purchase a book while at MWI, please let Josh Hoch know via jhoch@mwi.org or 617-895-4028.
---
Register
To register for an MWI Mediator Roundtable, please complete the form below, indicating the date and name of the Roundtable you wish to enroll in. Megan Winkeler, MWI's Director of Training & Engagement, will be in touch within two business days to confirm your registration.
---
For More Information
For more information about MWI's Roundtables, please email Megan Winkeler at mwinkeler@mwi.org or call 617-895-4032 with questions.