MWI Mediator Roundtables:
Roundtables bring mediators and other practitioners together to discuss new ideas, strengthen ADR skills, and to provide opportunities to learn from and engage with top-notch presenters from the conflict resolution community. Roundtables are free for all active MWI mediators. For those who are not active MWI mediators, we welcome you to attend one free Roundtable per calendar year. Thereafter, those who are not MWI mediators are still welcome to register, but with a $50 fee for attendance.
Upcoming Roundtable dates:
RSVP is required by registering below. Registration will close 48 hours prior to the start of the event.
MWI will hold all upcoming Roundtables via Zoom. For information about MWI's COVID-19 policy click here.

---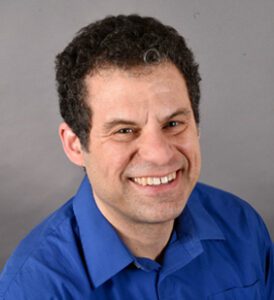 Topic: Dialogue and Resonance
Guest Speaker: Eben Weitzman, PhD.
Date: May 25, 2023
Description: Please join MWI in welcoming UMass Boston's Eben Weitzman.  Dr. Weitzman is a social and organizational psychologist specializing in the study of conflict. His work focuses on conflict within and between groups, with emphasis on organizational conflict, cross-cultural conflict, and intergroup relations. He will be delivering a skill-building presentation on using Dialogue and Resonance with parties dealing with long-term conflict.
---
Location: Online event. Once you register, you will be sent a Zoom link to access the Roundtable.
Time: All Roundtables will be from 12:30-1:30, with opportunities for networking after.
---
Register
To register for an MWI Mediator Roundtable, please complete the form below, indicating the date and name of the Roundtable you wish to enroll in. Clarice Parsons, MWI's Case Coordinator, will be in touch within two business days to confirm your registration. The confirmation will include a link and information to access the online meeting.
---
Please don't forget to complete the Roundtable survey to provide feedback following the program, thank you!
---
For More Information
For more information about MWI's Roundtables, please email courtmediation@mwi.org or call 617-895-4029 with questions.