MWI Mediator Roundtables
Roundtables bring mediators and other practitioners together to discuss new ideas, strengthen ADR skills and to provide opportunities to learn from and engage with top-notch presenters from the conflict resolution community. Roundtables are free for all active MWI mediators. For those who are not active MWI mediators, we welcome you to attend up to two free Roundtables per calendar year. Thereafter, those who are not MWI mediators are still welcome to register, but with a $50 fee for attendance.
RSVP is required by registering below. Registration will close 48 hours prior to the start of the event.
MWI will hold all upcoming Roundtables via Zoom. For information about MWI's COVID-19 policy click here.

---
Collywobbles for Mediators
March 2, 2021 from noon-1pm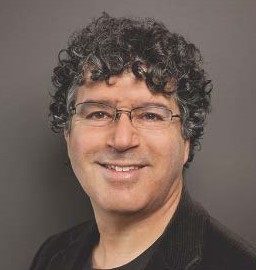 Panelist: Moshe Cohen
Facilitator: Diana Chiang
Location: Online webinar. Once you register, you will be sent a Zoom link to access the Roundtable.
Longtime MWI colleague Moshe Cohen published a book in 2020 titled Collywobbles: How to Negotiate When Negotiating Makes You Nervous. Moshe has taught negotiation, mediation, conflict management, leadership, and communication skills to thousands of clients all over the world and has been teaching negotiation, leadership, organizational behavior, and mediation at the Questrom School of Business at Boston University since 2000. Collywobbles brings together the skills Moshe has shared as a trainer throughout the years, including his lessons on the listening triangle and the emotional response curve.
In this Roundtable, Moshe will draw lessons from Collywobbles which are particularly relevant for mediators. This lunchtime seminar will focus on how we can use the mediation process to help nervous and emotional parties negotiate more effectively with each other.
---
Register
To register for an MWI Mediator Roundtable, please complete the form below, indicating the date and name of the Roundtable you wish to enroll in. Diana Chiang, MWI's Director of Corporate & Court Programs, will be in touch within two business days to confirm your registration. The confirmation will include a link and information to access the online meeting.
---
For More Information
For more information about MWI's Roundtables, please email Diana Chiang at courtmediation@mwi.org or call 617-895-4029 with questions.