MWI Mediator Roundtables
MWI Mediator Roundtables bring mediators and other practitioners together to discuss new ideas and strengthen their ADR skills. A variety of Roundtables throughout the year to provide participants with opportunities to hear from top-notch presenters and interact with colleagues. MWI Roundtables are free for all active MWI mediators. For those who are not active MWI mediators, we welcome you to attend up to two free Roundtables per calendar year, and after those two free events, the fee for attendance is $50 per Roundtable.
RSVP is required by registering here. Registration will close 48 hours prior to the start of the event.
---
Location
MWI
10 Liberty Square – 4th Floor
Boston, MA 02109
Note that all MWI Roundtables start with social meeting time for 30 minutes followed by the featured program.
---
Calendar (click a date below for more information)
August 15, 2017 – "Strategies for Managing Strong Emotions in Mediation"
September 2017 – "MWI Mediator Social Night"
October 12, 2017 – "Deconstructing Conflict: Understanding Family Business, Shared Wealth & Power"
---
August 15, 2017 – "Strategies for Managing Strong Emotions in Mediation"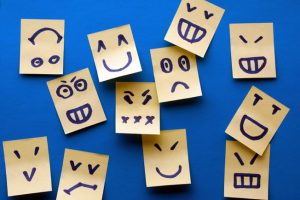 Social Time – 11:00AM – 11:30AM
Presentation – 11:30AM – 1:00PM
Presenter – Audrey Lee
Are you torn when you hear people advise to "keep the emotions out" of mediations, but admittedly concerned that working with them will be too challenging? Join Audrey Lee to discuss strategies for managing strong emotions in mediation. Whether you mediate small claims, workplace, family or commercial disputes, knowing how to manage the parties' (and counsels') emotions can be an effective skill. This hands-on Roundtable will utilize interactive presentations and practice opportunities, specifically focusing on the Core Concerns framework to identify and manage emotional interests in mediation. Audrey is a member of MWI's Workplace and Employment Panel, co-leads MWI's Forty-Hour Mediation Training and is Senior Mediator and Institute Executive Director at Boston Law Collaborative.
---
September 2017 – "MWI Mediator Social Night"
Date, Time and Location – TBD
That time of year again to show thanks for all of the people who make the Court Mediation Program such a great success. MWI wants our mediators to know how much we appreciate their tireless devotion to our mediation panels. Join fellow colleagues and MWI staff for a Mediator Social Night. The event will be held at a location soon to be announced, somewhere in or near Boston. As a thank you to volunteer mediators, this event will be free for anyone who is a current MWI panelist. We hope that you decide to join us for a social night of networking and fun. Space is limited, so please do reserve your spot by completing the free web registration form or contact Marcus Stergio at mstergio@mwi.org.
---
October 12, 2017 – "Deconstructing Conflict: Understanding Family Business, Shared Wealth & Power"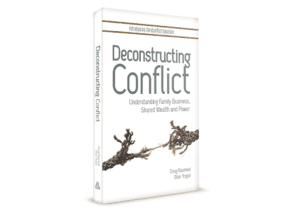 Social Time – 5:30PM – 6:00PM
Presentation – 6:00PM – 7:30PM
Presenter – Blair Trippe
Why are conflicts in family business so common, and often so extreme and intractable? Why do conventional dispute resolution approaches often fail and sometimes increase conflict? Family business conflicts are distinct from civil disputes. They can be described as identity-based and systemic, with the additional complication that continuing relationships matter and must be considered throughout the conflict management process. It is therefore essential that advisors to families who own and manage assets together acquire the insight and methodologies that can address this core competency, as the ability to manage this particular type of conflict is the most important challenge that family business stakeholders and their advisors need to understand. Blair Trippe, managing partner at Continuity Family Business Consulting, is an experienced negotiator, mediator, and family business consultant. She recently co-authored Deconstructing Conflict: Understanding Family Business, Shared Wealth and Power. Join her for this Roundtable discussion, which will address the triggers for conflict that inhibit people from making important and timely decisions, as well as how to approach both active conflict (when families fight) and passive conflict (when families get stuck).
---
Register
To register for an MWI Mediator Roundtable, please complete the form below, indicating the date and name of the Roundtable you wish to enroll in. Marcus Stergio, Mediator and Manager of Commercial and Corporate Programs, will be in touch within two business days to confirm your registration.
---
For More Information
For more information about MWI's Roundtables, please email Marcus Stergio at mstergio@mwi.org or call 617-895-4029 with questions.