MWI Mediator Roundtables
Roundtables bring mediators and other practitioners together to discuss new ideas, strengthen ADR skills and to provide opportunities to learn from and engage with top-notch presenters from the conflict resolution community. Roundtables are free for all active MWI mediators. For those who are not active MWI mediators, we welcome you to attend up to two free Roundtables per calendar year. Thereafter, those who are not MWI mediators are still welcome to register, but with a $50 fee for attendance.
RSVP is required by registering below. Registration will close 48 hours prior to the start of the event.
MWI will hold all upcoming Roundtables via Zoom. For information about MWI's COVID-19 policy click here.

---
Simple Tools for Complex Conflicts: Mediation skills in practice with John (Jack) Wofford
May 25, 2021: Program from 12pm-1pm
(11:30 AM-12 PM ET optional networking session before program)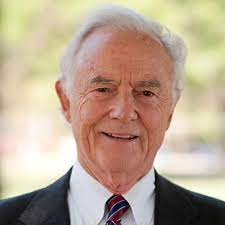 Panelist: John (Jack) Wofford
Facilitator: Diana Chiang
Location: Online webinar. Once you register, you will be sent a Zoom link to access the Roundtable.
Jack Wofford has had broad experience in mediation, arbitration, facilitation, consensus-building, and other forms of dispute resolution since 1987. Jack's experience mediating franchise issues for MWI includes automobile manufacturer/dealer issues, convenience store issues, and other complex business relationships. From 1999 until 2002, Jack was a Presidential appointee to the Federal Service Impasses Panel, members of which serve part-time to resolve disputes in labor/management negotiations between the Federal government and its unionized employees. He has served in both state and federal government in transportation positions, including director of long-range transportation planning for the Boston area, Associate Commissioner of the Massachusetts Department of Public works, and Deputy General Counsel of the US Department of Transportation. Before beginning his own practice as a neutral, he was law clerk to a United States District Judge, staff assistant in the US Office of Economic Opportunity, Fellow and associate director of the Institute of Politics at Harvard's Kennedy School. Jack is a graduate of Harvard College, Harvard Law School, and of Oxford University, where he was a Rhodes Scholar.
In this Roundtable, experienced mediator Jack Wofford will share some helpful mediation tools:
1) mediation concepts including facilitation, coaching, brainstorming, and evaluating ("reality testing");
2) the two negotiating tables, facing each other or facing the problem together; and
3) the Triangle of Interests (substantive, procedural, emotional).
---
Register
To register for an MWI Mediator Roundtable, please complete the form below, indicating the date and name of the Roundtable you wish to enroll in. Diana Chiang, MWI's Director of Corporate & Court Programs, will be in touch within two business days to confirm your registration. The confirmation will include a link and information to access the online meeting.
---
Please don't forget to complete the Roundtable survey to provide feedback following the program, thank you!
---
For More Information
For more information about MWI's Roundtables, please email Diana Chiang at courtmediation@mwi.org or call 617-895-4029 with questions.