February 2, 2017
Meet a Mediation Trainer – Audrey Lee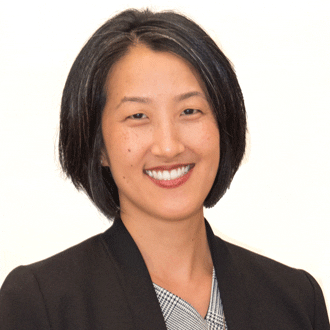 In our "Meet a Mediation Trainer" blog series, we interview MWI's top mediation trainers to learn more about their work in the field and their experiences as a mediator and mediation trainer.
---
This month, we are excited to feature Audrey Lee, a Senior Mediator at Boston Law Collaborative, LLP and Executive Director of the BLC Institute, a non-profit dedicated to providing education and training in all areas of dispute resolution. Alongside MWI's Executive Director Chuck Doran, Audrey is one of the lead trainers for MWI's Forty Hour Mediation Training. Trainees and colleagues consistently praise her incredible knowledge of the mediation field and insightful feedback, as well as her approachable demeanor. It's impossible to sum up her incredible accomplishments in a single introductory paragraph, so we'll let you hear directly from her.
---
Please provide an overview of your work as a mediator and mediation trainer.
I mediate cases at Boston Law Collaborative, MWI, The Mediation Group, the EEOC, Cambridge Dispute Settlement Center and the Harvard Mediation Program. Previously, I served as a mediator for the Massachusetts Commission Against Discrimination where I mediated harassment, disability, age, race, and gender discrimination cases. My current mix of cases include workplace, employment, discrimination, harassment, business partnership, adult family and trust, and housing.
On the teaching side, I am faculty for the Harvard Negotiation Institute course, Advanced Mediation: Mediating Complex Disputes, and have been affiliated with Harvard's executive education programs since 2004. I've been a lecturer and coach for mediation skills trainings since 2006 and began co-teaching MWI's flagship Forty-Hour Mediation Training Program last year. I have also guest lectured at Harvard Law School dispute resolution courses and at the Harvard Mediation Program's mediation skills training.
---
Tell us about an inspirational/memorable mediation training moment.
In a recent training, I had had an ongoing conversation with a participant regarding his view that it was best to "leave emotions" out of the mediation and for the mediator to do her best in avoiding participant emotions. As it was early in the multi-day mediation training, I left things there, and just mentioned that I would be curious to hear more from him toward the end of the training. After one role play in which this participant played an aggrieved party (very convincingly!), he approached me to share his experience and how the mediator made an effective "move" in acknowledging his strong emotions during the simulation, even asking him to go into more detail about his experience of the dispute. It was clear that, having had an experience where his emotions were acknowledged and explored, he felt better about the mediation experience, and he was able to "move on" to more substantive matters in the case. It was great to learn how role playing impacted his perception of successful mediator strategies and to hear that he was eager to put this learning to use!
---
What do you like best about being a mediation trainer?
Mediation trainings are among my favorite because they enable trainers and participants the opportunity to work together and get to know one another over several days. I find that I always learn something new, whether it's from a comment, question or follow up conversation. It has been great getting to know many participants over the years and staying in touch with them as we apply our mediation skills in a wide variety of settings.
---
To read more about Audrey, please click here. For more information about MWI's mediation training programs, contact Chuck Doran at 617-895-4026 or cdoran@mwi.org, or click the button below to read more about our mediation training options.
Click here for a summary of upcoming MWI Mediation Trainings