February 28, 2017
Meet a Negotiation Trainer – Matt Thompson
In our "Meet a Negotiation Trainer" blog series, we interview MWI's top negotiation trainers to learn more about their work in the field and their experiences leading negotiation workshops.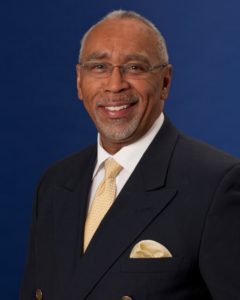 This month, Madison "Matt" Thompson tells us about his work as a negotiation trainer, cultural competency and diversity expert, and a community facilitator. Matt brings over 40 years of experience in the health care industry and over 30 years of experience in conflict resolution, facilitation, negotiation, and cultural competency. He has served as the Vice President of Diversity of two major regional banks, Director of Staff Diversity at Massachusetts Institute of Technology, and Director of Affirmative Action at University of Massachusetts, Boston. As a negotiation trainer with MWI, Matt leads workshops on negotiation skills, influencing others, and difficult conversations for the NeighborWorks Training Institute, programs for which MWI received the "Kenneth Jones/Tony Austin Excellence in Training Award."
---
Please provide an overview of your work as a negotiation trainer.
My passion and background has led me into doing a good bit of work with grass roots agencies, especially those seated in, and serving minority communities. In some cases that has been accomplished by working with municipal leadership or collective organizations like nursing associations, CDC's or, most recently, groups of design professionals learning to make their skills available to under-served communities to increase their self-sufficiency.
My experience with for-profit organizations includes working with regional financial institutions and technology companies, both large and start-up. Other specialized areas includes health care, higher education, municipalities and select state agencies.
---
What excites you about your work as a negotiation trainer?
What really excites me is when individuals or community representatives learn that they have more leverage in a negotiation than they initially realized. When the new negotiators realize they can enter into and complete a negotiation without giving up any power; instead, they can increase their leverage and their own self-esteem by using good negotiation techniques.
---
Tell us about an inspirational or memorable training moment.
A recent moment occurred when, after working with a relatively new agency in my own neighborhood, the representatives were able to negotiate the modification of a particular action desired by a funder they were reliant upon. After putting their own interests and concerns on the table, they heard from the funder what their real underlying interests were in how they had worded the funding commitment. Each party got their needs met with no compromise of values or loss of esteem.
To read more about Matt, please click here. For more information about MWI's negotiation training programs, contact Chuck Doran at 617-895-4026 or cdoran@mwi.org, or click the button below to read more about our negotiation training options.