The Ombuds Team: An Independent and Confidential Resource for WashU Staff
Confidential. Independent. Impartial. Informal.
The term "ombuds" (pronounced "ahm–buhds") comes from a Swedish term meaning "a person who has an ear to the people."
WashU has two ombuds (Cris Gilbert and Roy Baroff, (see bios below) who are available to work with staff, postdocs, and graduate students to surface and resolve university-related issues. The ombuds are an independent, impartial, confidential and informal resource for the WashU community. The ombuds supplements but does not replace WashU's formal administrative channels.
---
---
Here are some Frequently Asked Questions (FAQs) about the ombuds function:
---
About the Ombuds Team at WashU:
WashU staff, postdocs and graduate students should contact one of the ombuds below to discuss concerns and options for resolution.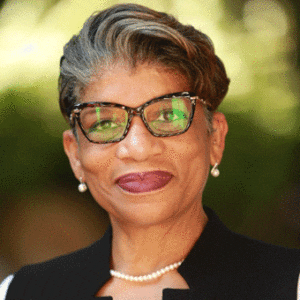 LaCrisia "Cris" Gilbert (cris-ombuds@mwi.org) is a member of MWI's ombuds panel and has served as both an organizational and advocate ombuds. Her ombuds career started in 2012 as an advocate ombuds in the State of Texas where she advocated for residents in long-term care and assisted living facilities, working with closely with regulatory and individual facilities and their administrations. Utilizing over 30 years in the ADR field as a mediator, facilitator (specializing in Faith-based organizations), professor and trainer, Cris was instrumental in resolving conflicts at all levels from family, civil court cases to facility issues. Cris has served as an organizational ombudsman with a university, assisting faculty, staff, and students as well as training compliance investigators in mediation, conflict resolution, and DEI initiatives for the organization. She has also worked as a facilitator, assisting HR and Compliance with informal resolutions. She serves in Diversity, Equity and Inclusion (DEI) on two campus initiatives (the President's DEI Council and Social Justice, Equity and Inclusion Council). Book a time to talk with Cris by sending an email to (cris-ombuds@mwi.org).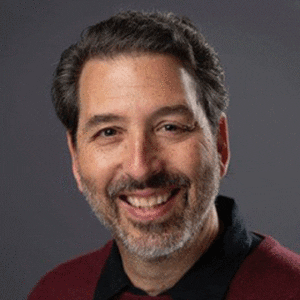 Roy Baroff (roy-ombuds@mwi.org) is an experienced ombuds and conflict resolution professional who brings extensive understanding and practical tools to his work along with an openness to keep learning. Roy most recently completed over seven years of service as the faculty and staff ombuds for NC State University in Raleigh, NC. Roy also served a four-year elected term to the International Ombuds Association (IOA) Board of Directors (2018–22). Roy joined the IOA in 2007 when he completed initial organizational ombuds training and obtained the Certified Organizational Ombuds Practitioner (COOP) designation in 2017 (renewed in 2021). In February 2022 Roy served as a trainer for the IOA Foundations course that teaches the ombuds role. He became a Certified Mediator in 1992 for the NC Dispute Resolution Commission Superior Court Mediation program and has retained this certification since then. Roy is a mediation and group facilitation educator and trainer including programs for lawyers, judges, undergraduate and graduate students, and university faculty. He taught conflict resolution courses at UNC Greensboro, UNC Chapel Hill School of Government, and Elon School of law where he currently serves as extended faculty teaching a Negotiations class each year. Roy has a bachelors (BA) degree in Anthropology from the University of North Carolina at Chapel Hill, a masters (MA) degree in Anthropology from the University of South Florida, and a law degree (JD) from UNC Chapel Hill School of Law. Contact Roy at roy-ombuds@mwi.org.

---
Contact
---
The WashU Ombuds Team was established under a charter approved by the Executive Vice Chancellor. A copy of that charter is available here. The charter incorporates by reference the Code of Ethics and Standards of Practice of the International Ombuds Association (IOA) and requires that the WashU Ombuds Team adhere to the IOA Code of Ethics and Standards of Practice. The charter, as well as the IOA Code of Ethics and Standards of Practice, contain important information about the WashU Ombuds Team and the manner in which it functions.
Due to the independent, impartial, informal, and confidential nature of the ombuds function, communication with the ombuds does not constitute formal notice to the Washington University in St. Louis.