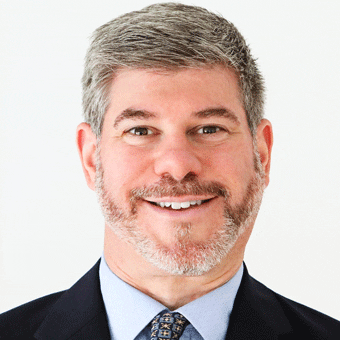 Josh Hoch
Ombuds, Mediator, Trainer, Director
617-895-4028 | jhoch@mwi.org
Click here for availability, rates, and more information.
---
Josh Hoch is an ombuds, mediator, and instructor and is the Director of Ombuds & Mediation Services at MWI. As Director of Ombuds & Mediation Services, Josh manages MWI's Outsourced Ombuds Panel and has worked as an outsourced organizational ombuds for clients including CVS Health and John Moriarty & Associates. He works with companies interested in starting an ombuds program or hiring conference ombuds. Josh also travels to MWI's ombuds client sites to meet with senior leadership to educate employees about the role of the ombuds and how to access ombuds. Josh has been an active mediator since 2001 for various case types, including workplace and employment cases, and is a mediation trainer who leads advanced mediation training programs for clients, including the Executive Office of the Massachusetts Trial Court and Community Mediation Programs. Josh is a member of the International Ombuds Association (IOA).
Click here to schedule time with Josh.
---
Focus Areas
Organizational Ombuds
Conference Ombuds
Workplace and Employment Mediation
Mediation Trainer
Advanced Mediation Trainer
---
Honors, Memberships, and Professional Activities
Ombuds, John Moriarty & Associates (March 2022 – present)
Board of Directors, North and South Rivers Watershed Association (October 2022 – Present)
Director of Ombuds at MWI (September 2021 – present)
Ombuds, CVS Health Ombuds Team Member (March 2022 – December 2022)
Member of the International Ombudsman Association (IOA) (September 2021 – present)
Workplace & Employment Mediator, CLC Inc., Granite Bay, CA, (June 2022 – Present)
World Mediators Alliance on Climate Change Green Pledge (July 2021 – present)
Designed and administered a court-approved Parent Education Program for the Massachusetts Probate and Family Court Department (2016 – 2021)
Speaker, New England Association of Conflict Resolution (April 2021)
Designed and supervised a mediation program at the Norfolk Probate and Family Court (September 2013 – 2020)
Served on the Assistant Judicial Case Manager (AJCM) Transition Working Group for the Chief Justice of the Probate and Family Court in 2019
Served on the ADR Education Subcommittee for the Massachusetts Trial Court in 2019
Received recognition for outstanding performance and lasting contributions to the MA AFCC Chapter
Served for six years – Board of Directors, Massachusetts Oyster Project
Served for seven years – Board of Directors of the Massachusetts Chapter of AFCC
Past Member of the Association of Family and Conciliation Courts
Past Member of the Massachusetts Chapter of the Association of Family and Conciliation Courts
Past Member of the Massachusetts Council on Family Mediation
Organizational Member of the New England Chapter of the Association for Conflict Resolution
Served as Treasurer for an annual fundraiser for Jimmy Fund Clinic patients and their families, helping to raise over $500,000
---
Lectures and ADR Trainings Conducted
Presenter, Organizational Ombuds as a Profession, Things a Mediator Might Want to Know About This Unique Role, Rhode Island Mediators Association (April 2023)
Presenter, Tools for Becoming a More Effective Mediator, Community Dispute Settlement Center (March 2023)
Understanding the Ombuds Resource On-site at MWI client locations (October 2021 – present)
Mediation Training Program for Staff of the Boston Municipal Court Department, Executive Office of the Massachusetts Trial Court (June 2022 – present)
Harassment Prevention Mediation Training Program for Mediation Programs in the Juvenile Court Department, Executive Office of the Massachusetts Trial Court (June 2022 – present)
Dispute Resolution Training Program for Probate and Family Court Staff, Executive Office of the Massachusetts Trial Court (June 2022 – present)
Advanced Divorce Mediation Training Instructor (April 2005 – June 2022)
Provided individual mentoring to mediators looking to increase their effectiveness as mediators (2003 – June 2022)
Advanced Mediation Skill Building Trainer for a Community Mediation Program (January 2022)
Facilitator, Implicit Bias Workshop (May 2021)
Trainer, Basic Mediation Training Program for the Housing Court Department of the Massachusetts Trial Court (October 2021)
Trainer, Advanced Dispute Resolution Training for Probation Officers of the Probate and Family Court (March & June 2021)
Trainer, Juvenile Mediation Training, 2-day Advanced Mediation Training Program (March 2021)
Presenter, Bringing Mediation Online: Lessons Learned So Far, Massachusetts Council for Family Mediation (February 2021)
Trainer, Housing, and Eviction Mediation Training for five Massachusetts Community Mediation Centers (December 2020 – January 2021)
Presenter, Mediating Cases Remotely (Online), Roundtable Event (November 2020)
Designed and served as an instructor for an Advanced Dispute Resolution Training Program for Probation Officers of the Probate and Family Court. (May 2019 – June 2021)
Norfolk Probate and Family Court Department, mediation program mentor and supervisor (2013 – 2020)
AFCC's 54th Annual Conference: Turning the Kaleidoscope of Family Conflict into a Prism of Harmony, Conference Presenter (May 2017)
Community Dispute Settlement Center (CDSC), Housing Mediation Trainer (February 2017)
International Academic Institute of Mediation, Conference Presenter, Divorce Mediation in the Courts, (September 2015)
Advanced Refresher Mediation Skills Training Program, Presenter (2015 – 2016)
New England Chapter of the Association for Conflict Resolution Biennial Regional Conference, Presenter, "I'm a Trained Mediator, Now What do I Do?" (June 2015)
Massachusetts Council on Family Mediation, Presenter, On-site mediation project in the Norfolk Probate and Family Court Department, (2014)
Emerson College, Guest Speaker (2014 – 2016)
New England Law | Boston, Ethical Standards, Presenter, (2005 – 2013)
Liaison for Fletcher School of Law and Diplomacy Mediation Practicum (2001 – 2011)
A Child's Voice in Court: How to Get It, How to Interpret It and How to Use It, Panel Speaker, (2008)
Coca-Cola Enterprise Inc., Trainer. Trained over 950 employees in dispute resolution and communication skills and educated over 1700 employees through briefings (Florida, Georgia, Louisiana, Texas, New York, Vermont) (2004 – 2006)
Harvard Law School, Intern Fair, Cambridge, MA, Presenter, (2005)
Simmons College Graduate School of Social Work, Guest Lecturer, Parent-Teen Mediation (2004)
Boston University Law School, Court Connected ADR, Guest Speaker, (2003 – 2008)
Hale and Dorr Legal Services Center, Divorce Mediation Presenter, (2003 – 2004)
Newton and Lexington Community Education, Presenter: Divorce Information You Want to Know, (2003 – 2005)
Germaine Lawrence, Family Communication Workshop, Facilitator, (2001 – 2005)
Southern New England School of Law, Mediation Trainer and Coach (2001 – 2004)
Northeastern University, undergraduate class, Guest Speaker (2001 – 2002)
---
Background and Education
Director of Ombuds Services, MWI (September 2021 – Present)
Director of Mediation Services, MWI, Boston, MA, (June 2001 – Present)
Organizational Ombuds Training, IOA, (October 2021)
Divorce Mediator, MWI, Boston, MA, (2001 – June 2022)
Divorce Mediator, CLC Inc., Granite Bay, CA, (2004 – June 2022)
Court & Divorce Mediator, Cambridge, MA, (2001 – 2012)
Boston Municipal Court Mediator, Boston, MA, (2004 – 2007)
Prisoner Disputes Mediator, Middlesex Multi-Door Courthouse, Cambridge, MA, (2003 – 2005)
District Court Mediator, Middlesex Mediation Program, Lowell, MA, (2000 – 2001)
Staff Member, Academy of Family Mediators, 2000
B.A. University of Massachusetts at Amherst, 1998
Mediation Training, L. Wing Mediation Consulting, 1996