Bankruptcy & Finance Mediation
As a leading provider of alternative dispute resolution services to the financial community, MWI's Bankruptcy & Finance ADR Services combines expertise in dispute resolution with in depth knowledge of both bankruptcy and finance matters. MWI's lead Bankruptcy & Finance Mediator, Jack Esher, has over 25 years of experience as an attorney, mediator and arbitrator.
---
About Jack Esher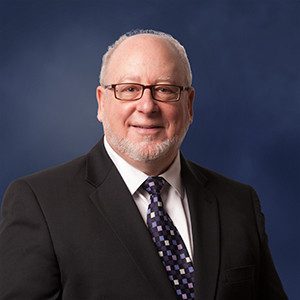 Jack Esher has served as a mediator and arbitrator in bankruptcy and commercial matters for more than 25 years, including serving as a primary mediator for large multi-party, international disputes in the Lehman Brothers case for over six years. He is a member of the Mediator Registers for the Districts of Delaware and Massachusetts, and frequently serves as mediator for matters in the Southern District of New York. Having served on the distinguished panel of mediators and arbitrators at JAMS from 1996 to 2006, MWI now represents Mr. Esher in his domestic mediation and arbitration practice, while his work in cross-border and international matters is managed by CBInsolvency LLC. He founded and chaired the American Bankruptcy Institute's Committee on ADR in 1994 and co-authored the first Mediation book published on bankruptcy matters, ABI Guide to Bankruptcy Mediation (ABI, 2nd Ed. 2009), now accompanied by his co-authorship of the acclaimed Bankruptcy Mediation (ABI 2016).
Mr. Esher has conducted many mediation trainings and educational programs for attorneys, other professionals and judges in the US and abroad. Along with Bankruptcy Mediation and its predecessor ABI Guide to Mediation, his authored works include Recent Use of Mediation for Resolution and Effective Management of Large Case Insolvencies (International Corporate Rescue 2015); Alternative Dispute Resolution in U.S. Bankruptcy Practice, 4 S.New.Eng.Roundtable Symp.L.J. 76 (2009); Compendium of Bankruptcy Court Local Rules on ADR (ABI and PLI, 2009, 2010, 2012 and 2013); Arbitration and Judicial Discretion: Circuits Are Split (Norton Bankruptcy Law Adviser, May 2006); Claim Resolution Facilities (ABA Dispute Resolution Magazine, Summer 2003); How to Succeed in Mediation Without Trying…Your Case (ABI, 2002); Co-Author, Fast, Painless Claims Relief for Judges (National Conference of Bankruptcy Judges Conference News, Winter and Spring, 2001); and The Structured Negotiation Process (ABI, 1999).
Mr. Esher served as head trainer for an extensive, multi-year training program for the Thailand Judiciary in which over 700 business leaders, attorneys and judges received extensive mediation training in Thailand through a program funded by USAID and Kenan Institute Asia. The work resulted in a comprehensive ADR Program administered by the ADR Office of the Thai Judiciary in all of the civil courts of Thailand. Mr. Esher is a member of INSOL, the International Bar Association, the American Bar Association, and a Sustaining Member of the American Bankruptcy Institute.
---
A sample list of debtors involved in MWI mediations includes:
Lehman Brothers Holdings Inc.
JP Morgan Chase Bank
The Ski Market Ltd., Inc.
DG Liquidation Corp.
CFP Liquidating Estate
Enron Creditors Recovery Corp
Nortel Networks Inc.
Linens Holding Co.
BearingPoint, Inc. Liquidating Trust
Dura Automotive Systems, Inc.
---
Types of Disputes
Jack is available for a variety of adversary proceedings or contested matters, including:
Claim Objections
Collection & Turnover Actions
Consumer Protection Actions
Derivatives
Fiduciary Duties
Restructuring
Lien Avoidance
Broker Misconduct
Dischargeability Matters
Fraudulent Transfer
Mortgage Modification
Motions for Relief
Securities Fraud
Objections to Exemptions
Plan Issues
Preference Cases
Validity of Lien Proceedings
Financing
Complex Financial Transactions
Complex Tax Issues
Breach of Contract
Insurance
Sale of Assets
Churning of Accounts
Unauthorized Investments
---
For More Information
Please contact Marcus Stergio, Bankruptcy & Finance Case Manager at mstergio@mwi.org or 617-895-4029.