The Conference Ombuds: An Independent and Confidential Resource to Raise Concerns at CERF 2023
Private. Confidential. Effective.
The term "ombuds" (pronounced "ahm–buhds") comes from a Swedish term meaning "a person who has an ear to the people."
---
The Conference Ombuds is a neutral, independent, off-the-record resource who is available on-site to hear concerns confidentially. The Ombuds can assist with identifying options and resources to address conflicts or issues such as harassment, microaggressions, discrimination, or any violation of CERF's Event Code of Conduct. This new resource is available to all attendees, staff, exhibitors, and anyone participating in CERF 2023.
The Conference Ombuds will be available during CERF 2023 for individual, confidential consultations in Room G130 of the Convention Center. Walk-in consultations will be held on
Sunday, November 12, 2023, 8:00 AM to 1:00 PM and 8:00 PM to 10:00 PM
Monday, November 13, 2023, 8:00 AM to 12:00 PM and 4:30 PM to 7:30 PM
Tuesday, November 14, 2023, 8:00 AM to 12:00 PM and 2:00 PM to 5:00 PM
Wednesday, November 15, 2023, 8:00 AM to 11:00 AM and 4:30 PM to 7:30 PM
Thursday, November 16, 2023 from 8:00 AM to 12:00 PM
Use the form below to learn more or schedule an appointment with the ombuds.
---
---
Here are some Frequently Asked Questions (FAQs) about a conference ombuds function:
---
CERF Resources
---
About the Ombuds
CERF 2023 conference attendees have access to the following ombuds: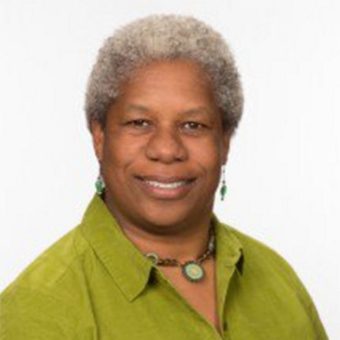 Nnena Odim (nnena-ombuds@mwi.org), is a mediator, ombuds, attorney, trainer, and consultant. She has been mediating since 1997, and has mediated disputes involving issues such as employment, housing, business, consumer, academic/higher education, and the full range of family/domestic relations (divorce, unmarried parents, elder care, adoption, etc.). Nnena has also designed and/or led conflict management trainings for several local and national businesses and agencies, including the Boston Public Schools, Massachusetts Housing Authority, Neighborhood Works, Coca-Cola, and Netflix. In addition to her mediation and conflict resolution training background, Nnena is trained by the International Ombuds Association and has served as an ombuds for CVS, American Planning Association, and several local construction companies. After 25 years, Nnena has recently retired from Harvard Law School, where she was the Director and Senior Clinical Instructor of the Family/Domestic Violence Law Clinic at Harvard's Legal Services Center. In addition to being an active practicing attorney in Massachusetts Family and Probate Courts, she provided experiential training to law students and taught them how to become effective and ethical attorneys.
Nnena has worked with the Harvard Mediation Program (HMP) and Harvard Program on Negotiation to provide trainings for students and community members, and to supervise Harvard Law School students in their mediation and negotiation studies. She served as a faculty and coach of mediation skills for trainings at Suffolk and Boston College Law Schools, MIT, and New England School of Law. Nnena has also served on numerous panels and speaking rosters for a variety of topics, including those on self-care and mental health for students and faculty, establishing boundaries in a professional setting, race and gender, and LGBTQ+ rights. Nnena is a member of the HMP Advisory Board. In 2019, Nnena was honored by the Harvard Women's Law Association International Committee. In 2015, she received the Harvard Law School Dean's Award for Excellence, and in 2013, Nnena was a Top Women in the Law award recipient from Mass. Lawyers Weekly. Contact Nnena at nnena-ombuds@mwi.org or complete the confidential web form below.

---
Contact
Phone: (direct and confidential phone and voicemail) 
Confidential web form:

Please complete the form below. If you would like to submit the form in confidence, you are not required to give your name.
Due to the confidential, neutral, informal and independent nature of the ombuds function, communication with the ombuds does not constitute formal notice to CERF.
The CERF Charter for the CEREF 2023 Conference Ombuds was established under a charter approved by the Executive Director. A copy of that charter is available here. The charter incorporates by reference the Code of Ethics and Standards of Practice of the International Ombuds Association (IOA) and requires that the CERF ombuds adhere to the IOA Code of Ethics and Standards of Practice. The charter, as well as the IOA Code of Ethics and Standards of Practice, contain important information about the ombuds and the manner in which the ombuds functions.