January 25, 2022
7 Reasons Combining Divorce Mediation & Counseling Provide the Best Divorce Results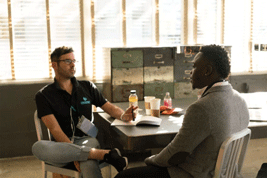 Right from the onset, up until the end, the entire divorce process can be demanding on all parties involved. To achieve the best result, parties must do a lot of tangible work. Divorce is not a one-size-fits-all process. There will be different ways to approach the process. The best approach will depend on the specific details of the divorce.
Dissolving a marriage disrupts an already existing way of life of the couple and their families. Aside from this, it also tasks them emotionally, mentally, financially, and timewise. That's why couples who intend to start a divorce process need to consider the best ways to handle the legal implications and emotional impacts it will have on them.
Combining divorce mediation with counseling is the best way to go about a divorce proceeding. This combination of services offers numerous advantages, both individually and for the couple together. Read on to understand the reasons why integrating divorce mediation and counseling provides the best divorce results.
---
Difference Between Divorce Mediation & Counseling
While the two terms are often used interchangeably and together, there are a few key differences between divorce mediation and counseling. To understand these distinctions better, we'll define each process separately.
Divorce Mediation
Divorce mediation is a service for couples who wish to maintain a good relationship and avoid any form of hostility during the divorce process. Divorce mediation is facilitated by a mediator, such as Josh Hoch of MWI, who guides parties through the process of reaching a divorce agreement. That agreement will then be presented to a Probate and Family Court judge. Some of the features that make this process stand out from a litigated divorce process are:
Participants are more likely to follow the terms of the mediated agreements than litigated judgments. This decreases the likelihood of future disputes and litigation.
The parties can maintain or restore a good working relationship with each other post-divorce – this is important for parents who need to work together during and after divorce.
Expenses are consolidated by jointly hiring any required professionals like the appraisers, financial neutrals, and child development specialists.
Children are usually shielded from exposure to the conflict.
Parties have the chance for more flexibility in creating the terms of an agreement on topics including alimony, child support, and asset valuation, and division outcomes compared to litigation.
---
Learn More About Divorce Mediation
---
Counseling
The American Counseling Association defines counseling as "a professional relationship that empowers diverse individuals, families, and groups to accomplish mental health, wellness, education, and career goals."
Counseling is practiced in a variety of different settings, including community health centers, clinics, student services, substance abuse clinics, veterans' hospitals, and private practice. Counseling seeks to empower individuals, especially couples, to fulfill more potential and increase productivity. Counselors assist individuals in many matters, but their major job responsibilities can be summed up as:
Helping clients adjust to key life and lifestyle changes, such as divorce, loss, unemployment, or return from military deployment, etc.
Helping clients develop skills and strategies to address personal and interpersonal challenges in different social settings.
Assisting clients to recognize and modify detrimental behaviors that can affect the quality of their life and well-being.
Helping clients manage and overcome specific emotional and mental disorders, like anxiety, depression, and substance abuse that typically accompany ongoing life challenges.
Assisting clients in defining and achieving personal, career, life, and general goals.
---
Why Consider Counseling During a Divorce?
Regardless of the reason, dissolving a marriage relationship will affect the lives of all parties and trigger different levels of emotions such as grief, stress, and sadness. For this reason, parties should consider every important step they take in the process and what advice they will receive.
The reality is that no matter how good-natured a divorce is, it can be an extremely stressful situation to deal with. The utter bulk of legal, emotional, and logistical issues that parties need to attend can be overwhelming. The reality of starting a different life than you are accustomed to is also a big challenge for either party. However, professional help through this process can make this phase easier for you.
A counselor will guide you through this phase, offering you tools that can help you move on in an optimistic way. A counselor can also teach you ways to regain a fulfilling post-divorce life and reduce the potential harmful effects on your children. A counselor will help you gain a better understanding of the reasons why your relationship was unsuccessful and give you strategies to avoid similar patterns in the future.
---
Types of Counseling that Help During Divorce Mediation
Counseling during divorce mediation may allow divorcing parties  to share their deepest feelings and thoughts. Some types of counseling that may benefit you during divorce mediation include:
Marriage counseling, usually referred to as couples' therapy, helps couples understand and resolve conflicts, generally improving their relationship. This gives couples an opportunity to communicate better, agree on differences, solve problems, and learn to accommodate each other's differences in a healthier way.
No matter how great a relationship may seem on a surface level, when there are bouts of tension, stress, fear, worry, and sadness, there may be distress within a relationship. Marriage counseling can help you fix issues in your marriage ranging from infidelity, finances, families and children, unemployment, substance abuse, sexual issues, communication, infertility, to divorce.
Divorce counseling is another type of therapy that helps couples address conflict in their relationships. Most couples use divorce counseling to explore whether they should remain married or seek a divorce. This type of therapy can help a couple decide if they want a divorce or help settling conflict within the marriage. A marriage counselor can also help couples improve their communication skills, so they can easily fix their issues.
However, when this doesn't work, divorce counseling can also be useful after a divorce is finalized for the couple to receive the closure they need.
Discernment Counseling is a type of brief couples therapy that helps couples who are uncertain about the future of their relationship. It can be useful in cases where one partner is working towards ending the relationship, while the other hopes to continue with it. With discernment counseling, partners consider all options before deciding to either continue or end their relationship.
---
---
Benefits of Combining Counseling with Divorce Mediation
Working with both a divorce mediator and a counselor has several benefits. Some of the benefits include:
Unbiased Emotional Support
Counseling during divorce mediation will not only provide a listening ear to your issues and help you cope with them, but it will also provide unbiased feedback and emotional support that you may not be ale to get elsewhere. Counselors are trained to view matters from different perspectives, so they are trustworthy sources for good advice and decisions regarding your divorce.
Understand How to Cope with Stress
The stress of a divorce can have an emotional impact on even more aspects of your life than you may first think. Divorce mediation will help you figure out logistics of the separation, while a counselor will help sift through your negative feelings as you try to figure out possible solutions. This combination of support can help you identify where your marriage went off track and prepare you for future relationships.
Learn Effective Communication Skills
One of the leading causes of divorce is the lack of proper communication skills among couples. When communication skills are left unattended for too long, couples begin to drift apart. Counselors can help you learn necessary communication skills, so you do not repeat mistakes. Better communication skills also help create a better divorce mediation process.
Help with Adjusting to Life After Divorce
Life after a divorce will feel completely new. For people who are used to having a family unit, it may be difficult to quickly adjust to a new state of mind. A counselor can be an emotional support as a divorce mediator helps you and your ex determine the logistics of your new life.
Build Healthy Co-parenting Strategies
When children are involved in a divorce, counseling can be especially important. Counseling offers therapy not just for divorcing parents but also for their children. The divorce process can be difficult for children, who need as much emotional support as possible. With proper counseling, divorce mediation will help you build healthy co-parenting strategies that work for everyone.
Work on Any Unresolved Marital Issues
Partnering with a mediation counselor is the first step to finding clarity in the divorce process. Coping with life after divorce necessitates that you recognize and accept the different issues that resulted in your previous marriage's dissolution. A counselor can help you identify and work through these issues.
Counseling sessions can also help you improve your relationship with yourself and others. You will have a better outlook on life and the possibilities ahead of you!
Rounding Up. . .
Divorce can be an overwhelming experience to go through. However, when combining the help of divorce mediation and counseling, you can be rest assured you will have a compassionate, responsive, and proactive guide to help you achieve the best outcomes.
---
About the Author

This blog post was written by licensed Marriage & Family Therapist and owner of TalkThinkThrive, PLLC, Omar A. Ruiz, LMFT. Omar brings over 10 years of relationship counseling experience. As a collaborator and former divorce mediation client himself, Omar works to support couples finding better ways to move through the divorce process.
To book a free phone consultation or an initial session with Omar, click here. To learn more about mediation, schedule time to speak with a mediator.