August 5, 2021
Are Court-Approved Parent Education Programs Still Required in Massachusetts?
During July of 2021, the Probate and Family Court in Massachusetts announced the suspension of Probate and Family Court Standing Order 2-16: Parent Education Program Attendance. As of September 1, 2021, programs will no longer be required before obtaining a divorce or paternity action in Massachusetts. The Court further stated, "Parents in divorce cases filed as of July 12, 2021 will not be required to submit a parent education certificate. Parents in divorce cases filed until July 11, 2021 will be required to submit a parent education certificate before September 1, 2021."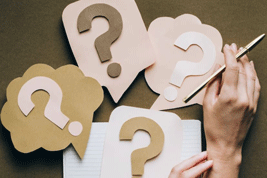 As a program administrator who observed over 250 hours of program class time and who talked with many parents before and after their participation, I am disappointed with the Court's decision to suspend all programs. Countless parents told me directly how valuable this class was to them and to their families. 
Fortunately, the Probate and Family Court still offers a variety of positive and helpful services for families, including but not limited to: 
Caring and compassionate Judges
Dispute intervention
Lawyers for the day
Conciliation programs
Remote services
Online resources and information
Approved mediation providers

Chat or text with a law librarian
Court clinics
eFiling
ADA coordinator
Translation services
Public forums
Forms available online
I feel strongly that the mandatory parent education program was a gift disguised as a requirement. Families experiencing divorce or paternity concerns deserve equal access to guidance and education as they restructure their families, learn how to co-parent responsibly, and face difficult decisions. Sometimes a nudge is needed to point someone in the right direction.
---
I recently reviewed over 200 program evaluations that parents completed after attending a parent education program with MWI.
Participant feedback included:
The program was very informative and helpful!
I did not want to do this but I am very glad that I did.
I learned a lot! Learned I am not alone and many are going through the same issues.
The conversation with/feedback from the other attendees was much more helpful and insightful than I imagined it would be. That was one of the best things about this class.
I learned I should have a healthy relationship with my co-parent, for the good of the children.
That a lot of what me and my ex have been doing is right and healthy for our kids.
Keep doing what you are doing!!
I learned that my situation, although it is personal, it is not necessarily unique. And I find comfort in that.
It was super helpful!
Videos were very helpful.
That while every divorce is different, everyone here shares similar experiences.
Force people into this the moment a divorce is filed.
It was helpful to hear from other parents – thoughts and advice.
I'm glad I participated.
It's ok to ask for help and to prioritize the kids.
I wish I had have taken this course sooner! I appreciate all the support and resources offered through this course.
I'm lucky to have the co-parent I have, she's awesome.
I appreciated being able to ask questions directly of the other parents. It made it very personal. It was nice to learn about the different ways that other families are organizing their time/days, etc.
I am not alone in this process and eventually things will get better once the process and stress is over.
Having an amicable relationship with my co-parent benefits the kids greatly.
I cannot think of anything to change. It was a wonderful program. It wasn't too long either.
Where parents felt we could improve:
Need some BIPOC facilitators
Add more days – longer programs
Parents should be in groups based on the ages of children
More interaction between participants, advice from others
More resources if violence was involved in marriage
---
Given what we heard from parents, and our belief that these programs help parents and children, MWI has decided to continue offering programs to parents as part of MWI's Good Divorce Project.
MWI's Better Parent Program, starting September 22, 2021, will be optional and aims to help divorcing and separating parents:
Gain resources;
Meet other parents;
Get answers to questions;
Understand the effect of divorce on children and parents; and
Learn tips to help children thrive during and after divorce/separation.
Click for Parent Education Program Details
No parent makes the decision to divorce or separate lightly. I also know that such big decisions, that have a lifetime effect on children, can be supported. Moving forward, as the Court considers the future of parent education programs, it is my hope that parents will voluntarily participate in divorce support programming and find value in it.  
"Nothing teaches a child more than a parent who is willing to learn."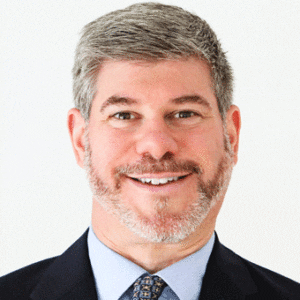 For more information, click here or contact MWI's Better Parent Program at 617-895-4028.
This blog post was written by MWI's Director of Mediation Services, Josh Hoch. Josh is a mediator, ombuds, instructor, mentor, and facilitator. He brings over 20 years of mediation experience to his work as a divorce and family mediator. To schedule time with Josh, click here.