Probate Court Forms for a divorce in MA
For help completing MA Probate Court forms, including the financial statement short form or long form, contact Josh Hoch at 617-895-4028 or jhoch@mwi.org to schedule a phone or video appointment.
Learn more about divorce mediation and divorce in MA, click here.
---
Probate Court Forms and Information
Schedule Time to Learn More About Mediation
---
Forms for a 1A divorce in Massachusetts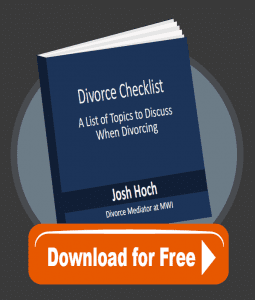 ---
Financial Statements
---
2021 Massachusetts Child Support Guidelines
---
Alimony
---
Co-Parenting Resources
---
Helpful Information
---
Probate Court Links
---
Tax Forms and Information
---
For more information, contact Josh Hoch, Mediator and Director of Mediation Services at 617-895-4028.