June 7, 2018
Five Books Every Mediator Should Read
By Chuck Doran and Shelby Schuppe
When it comes to negotiation, there seems to be an endless number of books – and lists about those books – on the topic. As mediators, learning more about negotiation concepts helps us become more effective at assisting parties to negotiate good outcomes. However, we've found that there are not nearly as many books marketed towards mediation as a skill and practice.
After completing a mediation training or mediating a few cases through MWI's court mediation program, mediators will approach us to ask what books they should read to improve their mediation skills. Whether you are new to mediation, been in the field for decades, or just want to know how to navigate difficult conversations more effectively, here are a few suggestions.
---

If you were ever looking for a book on the basics of mediation, look no further. Christopher Moore takes a deep dive into strategies for approaching mediation, case studies of various disputes, and the theoretical background of the process. The Mediation Process provides a comprehensive understanding of how mediation is utilized in a variety of settings.
---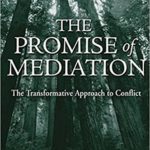 Joe Folger and Robert Baruch Bush push us to embrace humanizing our interactions by showing how transformative mediation works in practice. The authors ask mediators to shift their thinking from a problem-solving mindset to one that supports parties in their efforts to recognize how the conflict impacts the other (recognition) and to facilitate a process that empowers each party to make clear choices about their conflict (empowerment).
---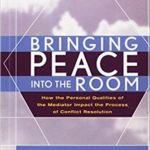 Have you ever wondered what it takes to be a good mediator? Daniel Bowling and David Hoffman explore the personal qualities needed to make a mediator more effective. Bringing Peace into the Room moves past the usual question of what it is mediators do and asks who we are as mediators. You will learn more about your own style and what other mediators have found effective.
---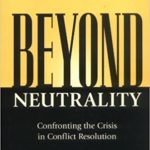 Neutrality is a core principle of mediation, and it is essential for mediators to develop tools to maintain their neutrality when working with any parties. In this book, Bernard Mayer asks if this is the best approach to both help parties and help grow the field of conflict resolution. Beyond Neutrality pushes mediators to challenge their assumptions about what is "right" within the field and advocates for mediators to engage beyond neutrality with parties.
---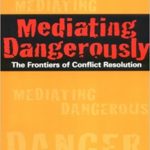 As you know by now, mediation is a complex process with no one prescribed way to manage particularly entrenched disputes. This book encourages self-reflection and growth beyond the traditional practices and procedures of mediation and provides experienced mediators with tools to take risks in order to help parties challenge their assumptions and think deeper about difficult issues.
---
Although there are fewer books focused on mediation than there are books focused on negotiation, this list is certainly not a comprehensive guide to what's out there. We're interested to know – what books on mediation have been helpful in your development and practice as a mediator? Let us know in the comment section below.
Click here to download a free guide for choosing a mediation training
Want to become a mediator or improve your mediation skills? Contact Chuck Doran at 617-895-4026 or cdoran@mwi.org to learn more about how MWI can advance your development as a mediator.